Working with a specific static site generator?
Customize CloudCannon's documentation to suit your SSG.
Great! We'll show you documentation relevant to .
You can change this any time using the dropdown in the navigation bar.
If you're an existing Integromat user, see here for a guide on integrating with Integromat
You can integrate your CloudCannon forms with your Make scenarios using webhooks and the Make Inbox target.
To create a Make webhook:
If you haven't already, create a Make account here.
In the Make console, open the Scenarios menu from the sidebar and click the Create a new scenario button.
Add a Webhooks module and select Custom webhook as its type.
When prompted to select a webhook, click the Add button and create a new webhook.
After you've created your webhook, click the Copy address to clipboard button. You'll need this URL to create the Make target. If you need to refer back to this URL you can do so from the Webhooks menu in the sidebar.
Add any additional modules that you want, then save your scenario.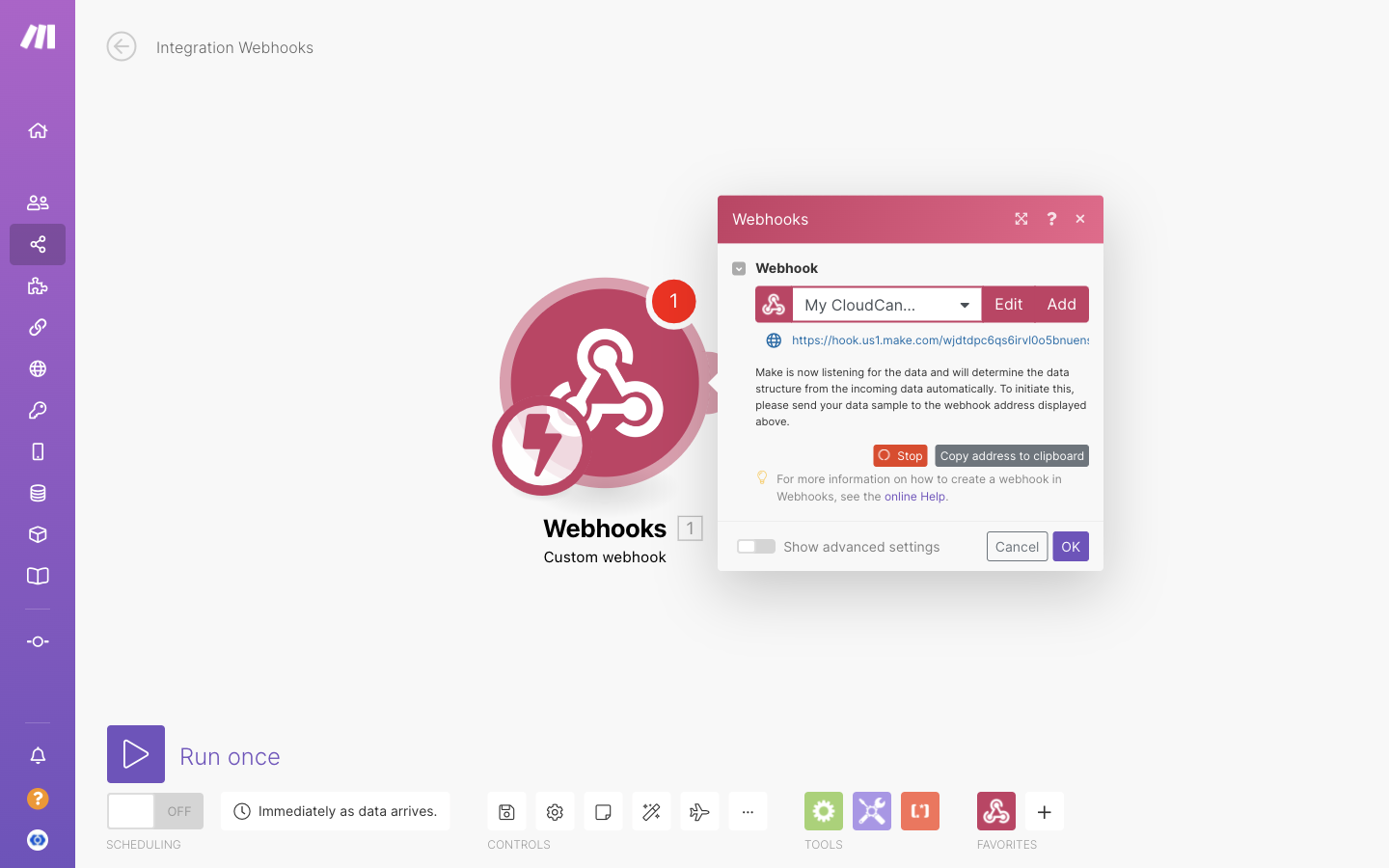 To create a Make target:
Navigate to the forms menu in your Organization settings, under Hosting > Forms.
Open your Inbox settings by clicking the Manage button on the Inbox you want to connect to Make.
Open the Add new target menu, and set the Type to Make.
Set the Target to the webhook URL from your Make scenario, then click Add Inbox target.
Now if you submit to that Inbox, your scenario will run on the submission data.