If you're looking to migrate your Integromat organization to Make, see here for a guide on integrating with Make
You can integrate your CloudCannon forms with your Integromat scenarios using webhooks and the Integromat Inbox target.
To create an Integromat webhook:
In the Integromat console, open the Scenarios menu from the sidebar and click the Create a new scenario button.
Add a Webhooks module and select Custom webhook as its type.
When prompted to select a webhook, click the Add button and create a new webhook.
After you've created your webhook, click the Copy address to clipboard button. You'll need this URL to create the Integromat target. If you need to refer back to this URL you can do so from the Webhooks menu in the sidebar.
Add any additional modules that you want, then save your scenario.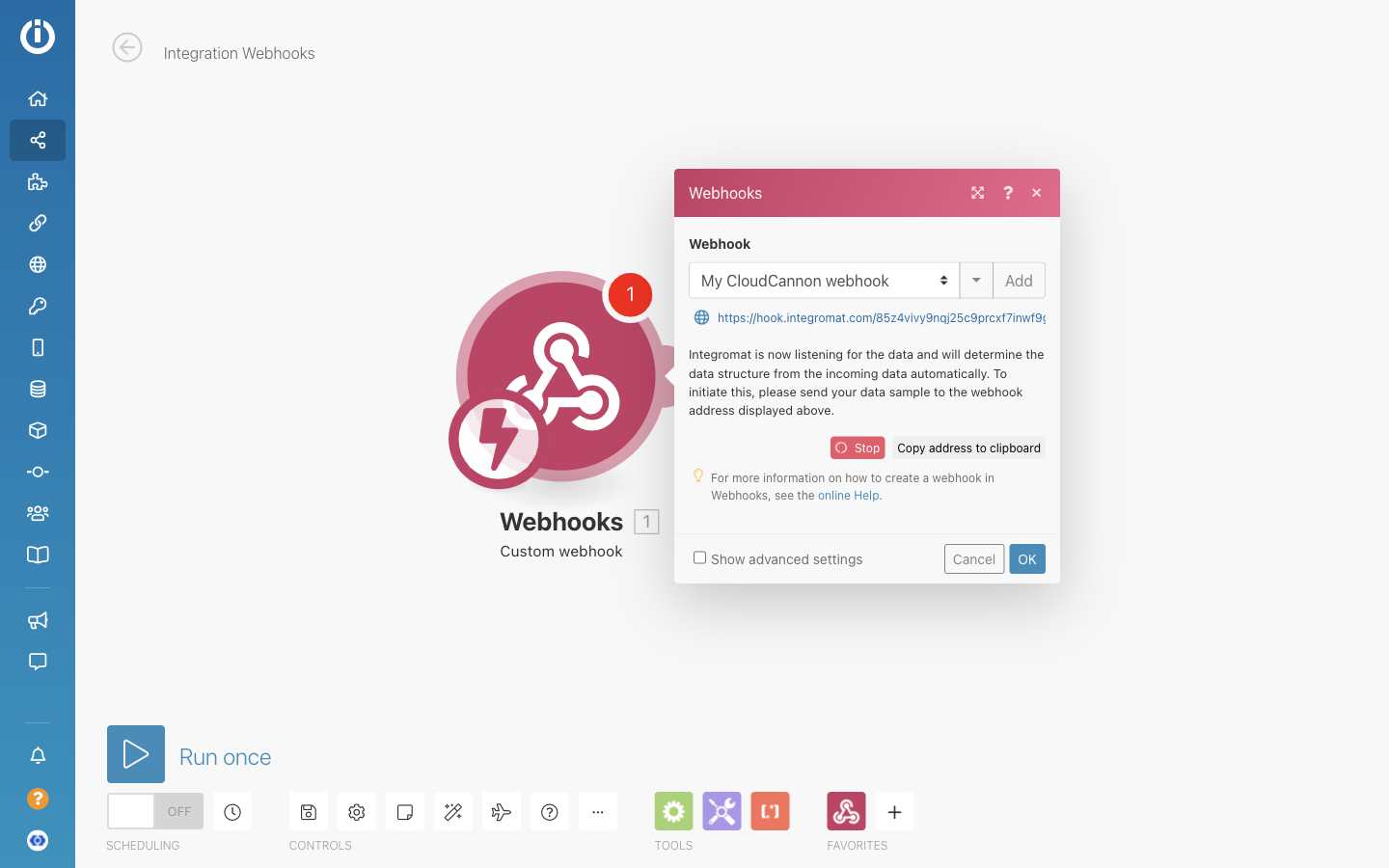 To create an Integromat target:
Navigate to the forms menu in your Organization settings, under Hosting > Forms.
Open your Inbox settings by clicking the Manage button on the Inbox you want to connect to Integromat.
Open the Add new target menu, and set the Type to Integromat.
Set the Target to the webhook URL from your Integromat scenario, then click Add Inbox target.