Working with a specific static site generator?
Customize CloudCannon's documentation to suit your SSG.
Great! We'll show you documentation relevant to .
You can change this any time using the dropdown in the navigation bar.
Manually scheduled builds are configured in the CloudCannon UI. They are useful for regular period builds or one-off future builds.
To configure a manual build:
Go to Site Settings / Schedule
Select the Manual tab
Add a name
Enter the date and time for the build to first run
If you want the build to repeat on a regular interval, select a Repeat Interval
Click Create Schedule to create a scheduled build.
Repeat Intervals work from the original date selected. If you select a daily interval and your original time was 2pm, all future builds will run at 2pm.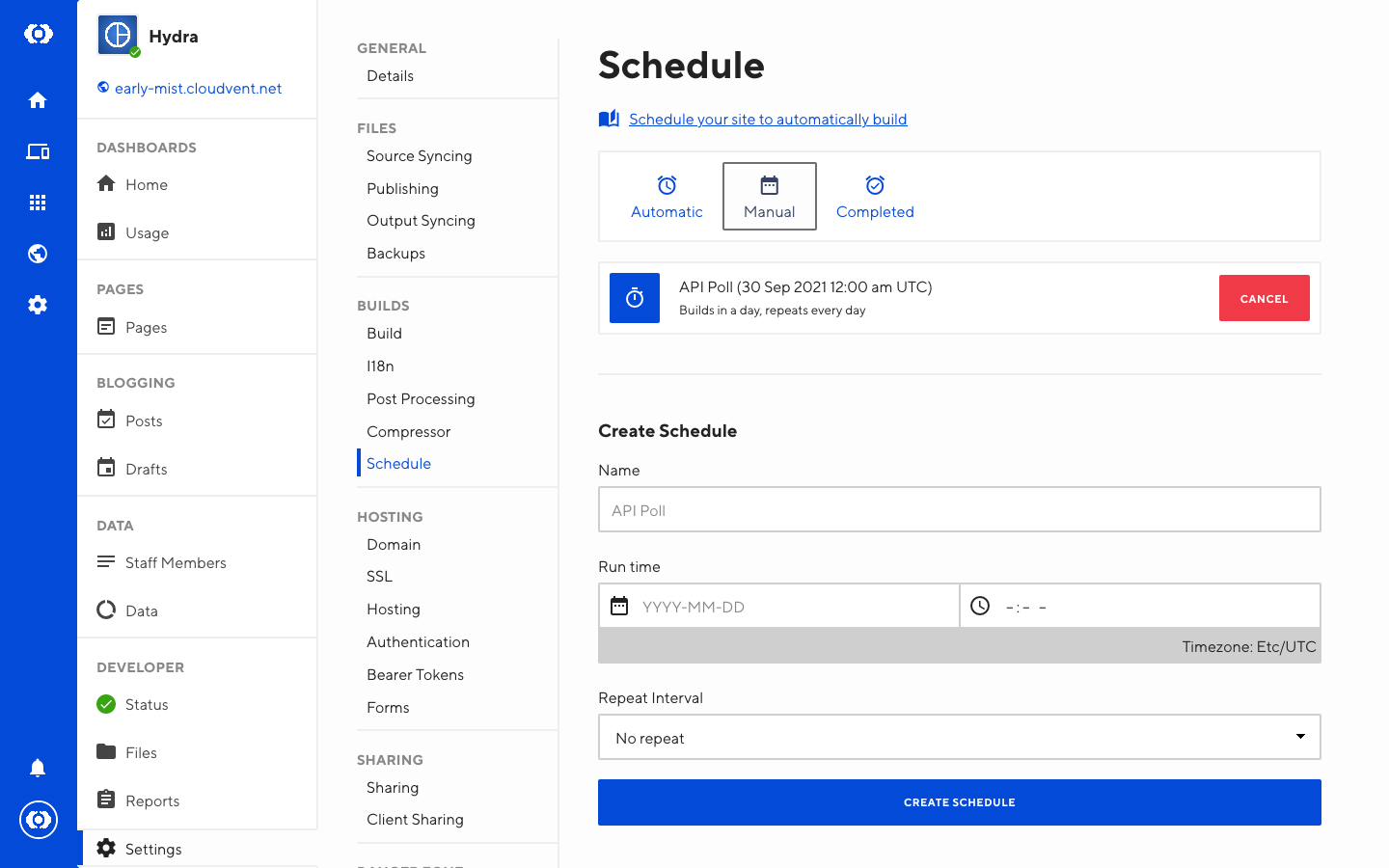 To remove a build:
Go to Site Settings / Schedule
Select the Manual tab
Click Cancel on your selected build and then click again to confirm