CloudCannon provides a good default set of actions in the +Add menu in the collection file list. These actions are generated from schemas configured for that collection. If there are no schemas, actions are generated based on the first file in that collection.
You can override these default actions with the add_options option when defining your collections.
You can make actions for the current collection, other collections, and external links.
Examples#
Some example configurations are shown below:
For the offices collection, this will result in the following menu: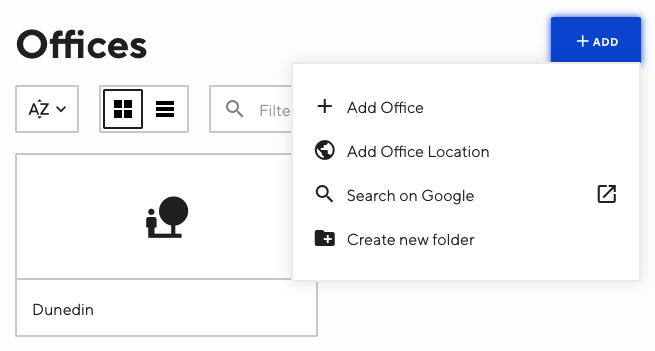 Options#
Each add_options entry has the following options: